Hi!
When What's In-die Box? had a Harry Potter themed box I, of course, had to buy it. As you might now, I'm a huge Potterhead.
Sadly, I was disappointed with most of the polishes in the box. This one was my favourite and the on that got to stay in my collection.
Glam Polish Fleur.
It's named after the character Fleur Delacour, a witch who goes to
Beauxbatons Academy of Magic.
I assume that the colour is inspired by the
Beauxbatons' light blue uniform and I think the colour captures it perfectly.
Fleur is a light grey-ish blue with a subtle, but very pretty, holo effect. I really like that the colour is a bit grey, it makes it glamorous and the holo gives it dimension and depth.
The formula is great. It's so creamy and super easy to apply. There was no need for any clean up. Two thin coats give full coverage.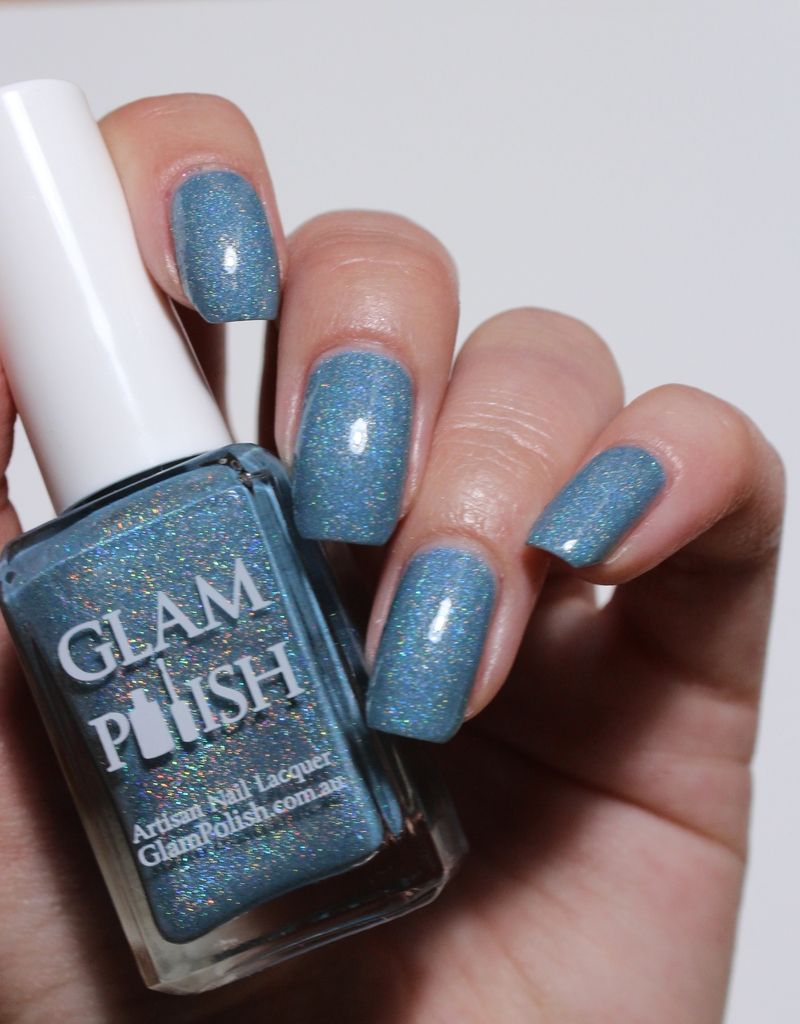 What you see in the pictures are two coats of
Glam Polish Fleur
and one coat of
Pretty Serious Crystal Coat.